In February this year, Waldeck welcomed Harpaul Singh Dhindsa, Head of Careers & Employability and Louise Huxley, Employer Engagement Advisor from the University of Lincoln, UK to their Head Office at Wellingore Hall in Lincoln.
The pair joined Director, Stuart Denniss, and University of Lincoln Placement Student, Sophie Vanstone, so that Sophie could showcase her recent placement projects after joining Waldeck following our attendance at a recent Careers Fair organised by the University.
Stuart shared: "Sophie's placement with us is a prime example of the success that can come from Waldeck's collaboration with the University of Lincoln and is a testament to our long-standing commitment to recruiting and investing in local people.
"Finding and nurturing the next generation of talent is high on our agenda. With several University of Lincoln alumni already within our business and a busy calendar of activity planned for 2023, this partnership is a natural fit.
"We look forward to continuing to expand our integration with the University over the coming months with a view to add real value to their ambitious plans, whilst growing our own business and delivering the best solutions for our clients."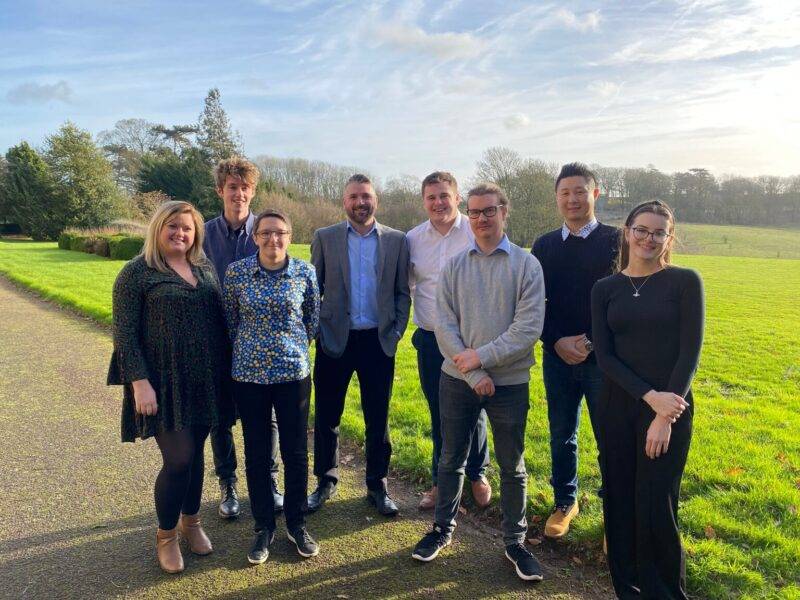 Harpaul shared: "Our goals and ambitions for the University of Lincoln, and for Lincoln as a City, focuses heavily on retaining our top Graduate talent within the local area following students completing their studies with us.
"By engaging with local employers such as Waldeck, who are continually seeking highly-skilled employees to join their business, we hope to bridge the gap between academic studies and post-graduate careers through helping students build a deeper understanding of the opportunities available on their doorstep.
"There are so many opportunities for local employers to engage with the University to help shape the future of our local area, and we are delighted to have Waldeck on-board to support us with this."
"Our students leave the University with a global mindset so retaining them in the region will support our local employers grow as a business. We want to work with employers to support their recruitment needs and understand skills gaps to better inform our curriculum."
This partnership aims to strengthen the existing flow of talent from the University of Lincoln into employment in Lincoln, with companies such as Waldeck.
As part of Waldeck's on-going collaboration with the University, Stuart Denniss also recently visited the University to deliver a session to their Architecture students on starting a career in industry.
And at the start of 2023 Waldeck welcomed Junior Technician, Charlie Hirst to the Waldeck team, having recently completed his Part 1 in Architecture at the University of Lincoln.